All Begni Group products can be equipped with a readable chip with NFC and RFID technology. The chip is able to permanently identify the product and, with the appropriate application of the Smart Phone, to record the control inspections and save in the cloud.
Polyester slings, high performance slings, chain slings, steel wire rope slings, Dyneema® protections against the risk of cutting, lifting clamps for steel plates and beams, hoists, megnetic lifers for industrial loads.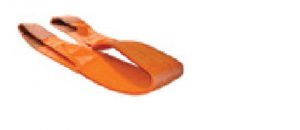 In 2012 Begni Group registered the COBRA® brand with which it signs a large part of its production. Today COBRA® is synonymous with high performance and quality.
FOR 70 YEARS ALONGSIDE THE LARGE INDUSTRIES
Begni Group is specialized in manufacturing and distribution of lifting slings and lashing systems for load securing. Founded in 1952, today it is active in many industrial sectors such as the production and processing of steel, oil & gas, fabrication yard, ship building, intermodal transport and logistics.