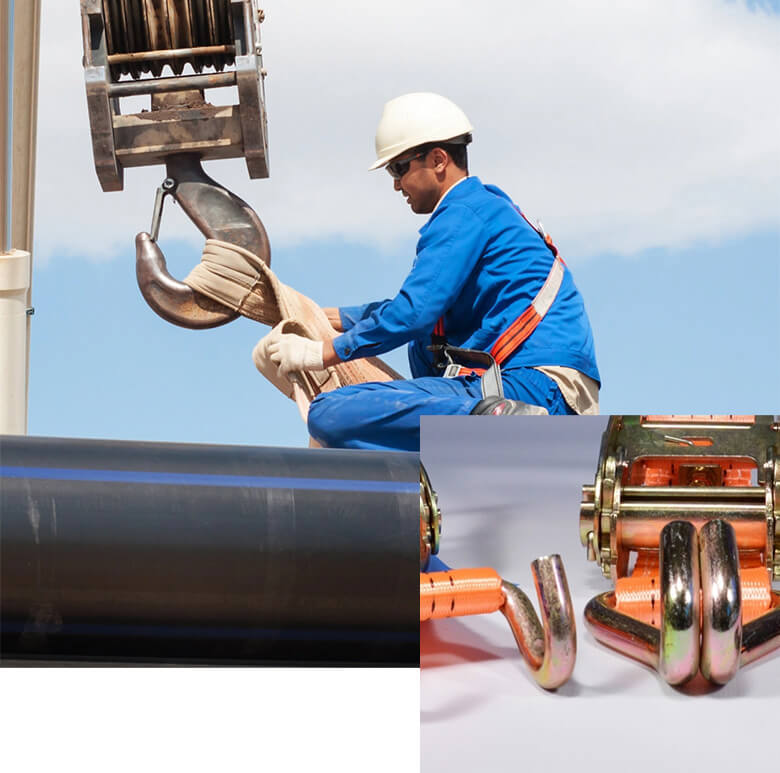 SLINGS, HOOKS, CHAINS, SHOCKS, BOLLEYS
FOR LIFTING AND LOAD SECURING
The range of Cobra® brand lifting and anchoring products is wide and complete: from lifting slings to products for securing loads, complete with all accessories. The operational flexibility also allows the creation of any non-standard product in a short time.
PRODUCTS
LIFTING
EQUIPMENTS
Polyester slings, high performance slings, chain slings, steel wire rope slings, Dyneema® protections against the risk of cutting, lifting clamps for steel plates and beams, hoists, megnetic lifers for industrial loads.
Polyester lashings, chain lashings, hooks, ratchet buckles, cargo bars, cargo planks, anti-slip maths, webbing nets for load securing.
Polyester strapping (composite type, woven type, hot-melt type), one way lashing with buckles and hooks, special tensioners to secure cargos on pallets, in containers, flat racks, ships, railway wagon.
Dunnage airbags AAR verified in standard construction and in 3D (square) construction, to secure loads inside sea containers, railway wagons, truck trailers. Once inflated, the bag prevents the load from slipping, falling or tilting.
Lifting points, alloy steel grade 100 and grade 80, rotating through 360°.